Targetting PedroM 0.82 Alpha 2
- 07/05/2008 @ 09:54:33
I have done a tiny (but better) front-end for MAYLIB for PedroM. It is not intended to be the final front end, but at least it is much more user-friendly than the previous one. Here are some screenshots: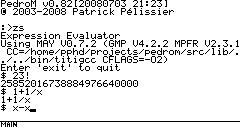 We have started PedroM and run the expression evaluator.


Some basic expand commands.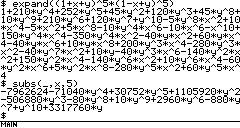 A substitution of x in the latest reported result.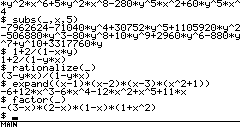 A rationalization and a factorization (not it only performs square free factorization, and all polynomials of degree 1)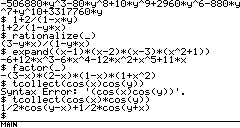 Trigonemetry collect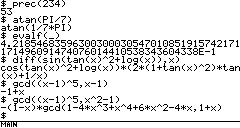 Float evaluation, diff and gcd.



PedroM 0.82 alpha 2 should be released soon. The first beta is planned for August. The release of PedroM 0.82 should be in September.

About the PedroM and HW4 problem, as per Extended, the problem is only when you sent the OS throught the USB cable on titanium HW4, not if you sent it using the classic cable.
PpHd